About Hyggi
Here you can read a bit about how Hyggi was started and our history until now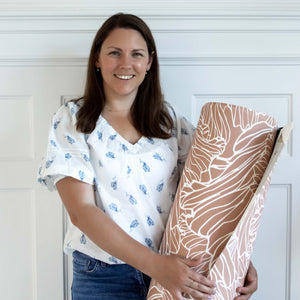 How was Hyggi started?
My name is Gemma and I am the mother of two boys and the founder of Hyggi. After I had my first son, Oliver, I spent countless hours playing with him on a hard wooden floor with a thin foam puzzle mat that wasn't very comfortable for either of us.
A frustration becomes an idea
I got frustrated with all the dirt collecting in the grooves of the mat, and Oliver would often pull it apart as fast as I could put it back together. I started using my thick pilates mat for my second son, Hugo, instead, and it was definitely more comfortable, but didn't provide enough room to spread out and play.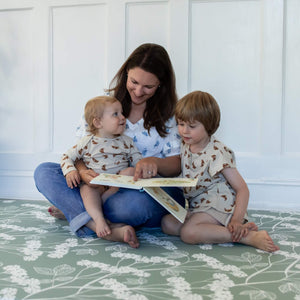 A play mat became the focal point of the living room
It was these frustrations that gave the idea for Hyggi. I wanted a large playmat that was a bit more like a carpet. One that could be the centerpiece of our living room and at the same time provide a comfortable and supportive surface for us to play on. Even though my boys are the center of my world, I don't need primary colors for the centerpiece of my living room!
A safe place to romp around
Now we all have a place where we can lay down on the floor and play together as a family without having to worry about dirt collecting or feeling completely stiff when we get back up. My boys are safe on the mat and it is easy for me to keep clean. When the day draws to a close, I can sit and look at the stylish design that fits nicely into our living room and enjoy a hot cup of tea or perhaps rather a glass of wine before it all starts again the next day.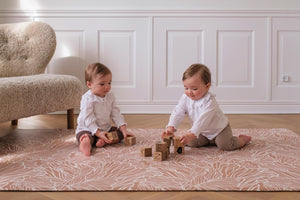 More space for play
If you miss more space to play in, but at the same time want to keep your own style in your home, something in our collection might fit in at your home.
See more here